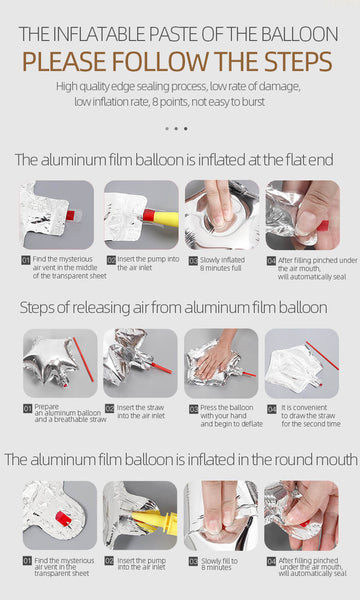 Hi friends, the birthday guy must indicate the age, otherwise they will always be 18 years old. Express shipping is used for long-distance shipping, so please order products at least half a month in advance. Of course, if you want faster, you can pay extra shipping. I will make special arrangements.
The balloon only needs to be inflated 80%. Applying too much force or inflating it enough can damage the balloon.
In addition, if you want to float the balloon, you must inflate the balloon with helium, but helium is a contraband and cannot be provided by ctpocket. Of course, balloons are also beautiful on the ground.
Finally, I wish everyone a happy party!